The console as it looks today, 2001.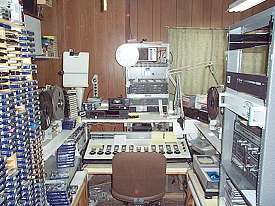 The new station sign. The old bug is still doing its job! 2001.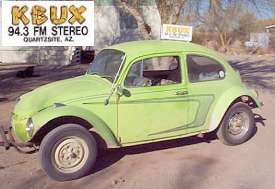 New sign used on the bug today. 2001.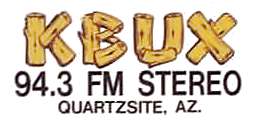 Jack Duggan, part-time KBUX announcer. 2001.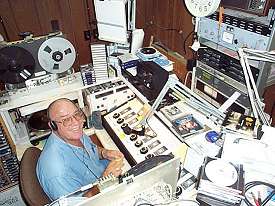 The KBUX antenna—the mighty 94.3—against a pure blue Arizona sky. 2001.

Please click on our sponsors' ads to support us. Thanks!